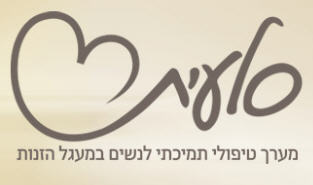 On Tuesday, September 11, the Task Force on Human Trafficking (TFHT) brought Israeli journalists to Saleet, a Tel Aviv shelter for prostituted women.  The meeting's aim was to engage the press in a conversation about how prostitution and sex trafficking are described in the media.  Journalists have much influence shaping the conversation surrounding this form of modern slavery, as well as society's response to it. 
"We have always spoken about prostitution," said Neama Rivlin Zeevi, the director of Saleet.  "The question is: How have we spoken about it?"
Pop culture and the media often portray prostitution as a glamorous, wealth-producing job.  The 1990 movie Pretty Woman promoted the myth that prostitution was a way to get not only a designer wardrobe but a handsome and loving partner as well.  Celebrating the sexual servitude that is prostitution has become an accepted staple of our culture.  "Pimp and Ho" parties are regularly hosted on college campuses and pole-dancing classes are offered at gyms.  Hit TV shows such as Cathouse and The Secret Diary of a Call Girl, portray prostituted women as sexually liberated people choosing to work in prostitution.  Unfortunately, this cultural perception has made its way into Israel's media as well.  New TV shows such as Allenby, a series about a strip club in Tel Aviv, promote the myth that stripping is legitimate work for women and harmless fun for men.
The media's insistence on this myth does not change the harsh realities of the flesh trade.
"Most women who enter prostitution in Israel aren't women, but young teenage girls," said one of Saleet's social workers.  "They are 14 year-old girls who come from backgrounds of physical and sexual abuse." 
Journalists from Ynet, Mako, and other leading figures in Israel's media were given the opportunity to hear testimony from several women trapped in the world of prostitution.  Advocates from TFHT and other organizations spoke of the degradation and cruelty of the flesh trade, and the benefits of passing legislation in Israel based on the Nordic Model.  The accounts of both the women and the advocates highlighted for the attendees the gap between society's perception of prostitution and its reality.
"We feel the encounter was a success," said Gili Varon, director of TFHT. "We hope that this will be the first of several meetings with journalists to discuss the dark realities of prostitution."
The TFHT is hopeful this marks the beginning of a larger conversation about prostitution and sex trafficking in Israel based on facts rather than dangerous myths.