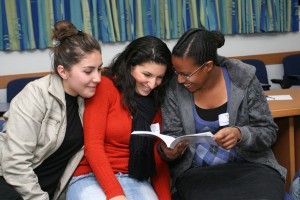 "Project Abrah," ATZUM's innovative oral history film project for high school students, seeks to bridge the generation gap in Israel's Ethiopian community; shed light on the heroic struggle of many Ethiopian Prisoners of Zion to reach Israel; and empower students, while helping them discover their rich Ethiopian heritage.
Project Abrah ("illuminate" in Amharic) pairs groups of Ethiopian 11th and 12th grade students and their classmates with Ethiopian Prisoners of Zion (Jews who were imprisoned and even tortured prior to making aliyah due to their Zionist or Jewish activities), introducing the students to this compelling element of their cultural legacy, helping them develop an emotional and lasting connection with the subject matter, and involving them in the process of creating a permanent record of their subject's heroism.  At the same time, the Prisoners of Zion are presented with a rare opportunity to share their stories with the younger generation and receive the recognition and respect they richly deserve from their communities and Israel society at large.
 The category "Prisoners of Zion" was established by the State of Israel for those who were imprisoned (and many severely tortured) for at least six months prior to making aliya as a result of their Zionist organized activities. While this group includes Arab country immigrants and several FSU immigrants, by far the most at-risk and least well organized are the Ethiopian Prisoners of Zion.
The project will embrace 12-18 Ethiopian 11th-12th graders to work in small teams/havrutot. Those teams, with computers and video cameras, will interview the Prisoners of Zion, providing their elders with the satisfaction of permanently recorded accounts of their heroism, and providing their descendants with a deeper sense of pride in those elders' courage and sacrifice. This is crucial to an environment in which there too often exists a tragically, profoundly dislocating alienation among Ethiopian generations in Israel.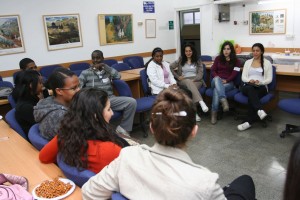 Further, ATZUM will provide a framework for these meetings, building the background and skills for these encounters as well as creating a place to share experiences and ideas. We'll seek to teach and demonstrate some basic grass-roots community organizing skills to encourage these students to become agents of change in their communities. In addition to the youth being involved in the filming process, we aspire to involve young videographers and producers from the Ethiopian community to guide the technical process. This will allow them to serve as a role model for the youth and give the videographers an opportunity to advance in their professions. We note that we are also committed to a very careful process of assessment and consultation with Ethiopian organizations and initiatives to reign in any temptation to an arrogant presumption of "what's best for the Ethiopian communities".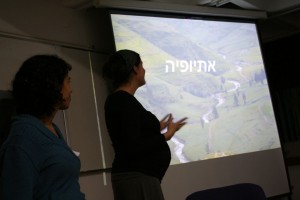 Thus, we see this project as mutually empowering both the Ethiopian youth and the Prisoners of Zion: the youth with stories, pride in their heritage, news skills and a formative experience on the eve of joining the IDF or National Service; and the Prisoners of Zion with a chance to share their stories with the younger generation, document these stories and get a deeper sense of honor and respect from Israel society which they rightly deserve.
The Uphill Battle
Project Abrah seeks to bridge the vast (and growing) generational gap between Ethiopian parents who relocated their families to Israel in hopes of finding a better life and their children who are struggling to reconcile their Ethiopian heritage and new Israeli identities.  A recent article printed in Israel's Ma'ariv newspaper highlights the troubling hardships Israel's Ethiopian youth are facing by focusing on the last twenty years in the lives of the eight babies born during Israel's "Operation Solomon."
Click here for  an English version of the piece.