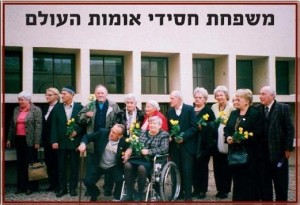 Israel is home to 34 surviving Hasiday Umot Olam (Righteous Among the Nations) families, who risked their lives to save Jews during the Holocaust. ATZUM works to meet the basic needs of this heroic, elderly population and protect and improve the quality of life in their last years.
This small group of rescuers living in Israel is aging rapidly, the youngest being 75, the oldest 98 years old. ATZUM's objective is to enable these heroic individuals live their last years in dignity and help them with the many physical and emotional challenges their last years entail. Since ATZUM's inception, we have developed a close personal relationship with almost every one of these individuals. By staying in continuous contact with the rescuers and their families, ATZUM remains up to date on their health status and their changing needs. ATZUM provides assistance in the following areas: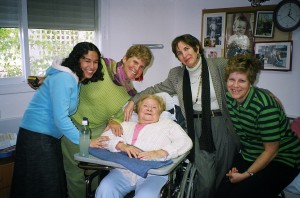 Basic needs not met by the Israel social welfare (Bituah Leumi – NII) package, including professional home caretakers and various geriatric, dental, ophthalmic and auditory treatments and aids
Home visits and phone calls from staff and volunteers, "adoptive grandchildren", sending birthday flowers and holiday cards, thus providing these heroic individuals with extra care and support and the understanding that they will never be forgotten.
Some examples of ATZUM's assistance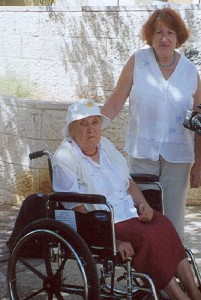 Galina Imshenik rescued a Jewish toddler named Yelena Dolgov in Belarus. Sixty-five years later, Yelena now cares for Galina, who requires full-time assistance. During a visit to their Jerusalem home, ATZUM noted that their building was not wheelchair accessible, preventing Galina from leaving the apartment. ATZUM convinced the municipality to install a ramp, enabling Galina to spend her mornings outside in the sun.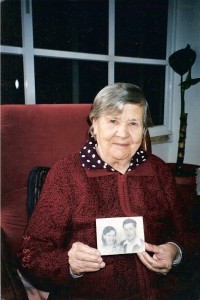 During the war, Zinaida Kolesnichenko and her family hid a Jewish woman in their tiny one- room apartment, which was just down the street from a Nazi supply unit. When Zinaida broke her arm, ATZUM assisted her family in paying for a convalescent home where she received round-the-clock care.
Joseph Rozen, the Jewish widower of a rescuer, was hit by a motorcycle on a Tel Aviv street. After he was released from the hospital, ATZUM assisted in arranging follow-up home care. An ATZUM staff member also accompanied him to the police station and was in contact with his attorney, making sure his legal rights were pursued and protected. In addition, when Joseph needed his house painted ATZUM arranged for the repairs.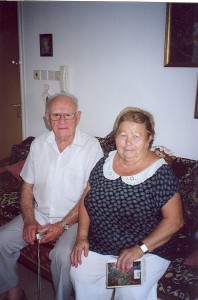 As a very young girl, Jaroslawa Lewicka smuggled food into the Zloczow ghetto in the Ukraine. Jaroslawa recently learned that her former neighbor, who supplied the food for Jaroslawa to smuggle into the ghetto, was suffering the combined effects of old age, illness, and poverty.  At Jaroslawa's request, ATZUM provided funds for her to send to her former neighbor and partner in heroism.
Save a Life – Anton Polischuk. Greetings, this is Polischuk Viktor, Righteous Among the Nations. During the fascist occupation, risking my own life, I helped rescue persecuted Jews, a father and son, Lev and Arkadi Burstein. My grandson, Anton, has leukemia and needs a bone marrow transplant. The cost of the treatment thus far has exhausted our family's funds. That is why I am turning to you, with the hope you can help us. Read More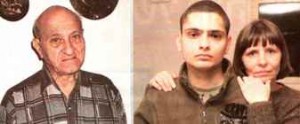 ATZUM recognizes the importance of educational outreach in bringing the stories of these individuals, who were a precious few sources of light during the darkest period of Jewish and western history, to wider knowledge. When teaching about the courage and strength of Righteous Among the Nations, ATZUM focuses both on their lives during the Shoah, and the lives they later established in Israel; why they came; and how they built their lives in the Jewish State. Many of the rescuers, when asked, "What was the reason for your actions?" answered, "It was simply the right thing to do."
____________________________________________________