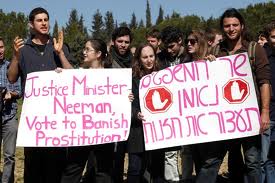 Send a letter to a Knesset Member – This takes only seconds and it lets Israel know that people care about this issue.
Be an international lobbyist for Project 119 – Israel is particularly sensitive to international pressure, so the international branch of Project 119 is an important part of TFHT's campaign to pass this legislation. Each volunteer is paired with a Knesset Member to lobby. Volunteers are asked to send one e-mail a week to their assigned MK. The time commitment for this project is minimal, but the impact is huge.
Join our Facebook Community – Be a part of the conversation and stay informed about all of the latest developments!