Class of 2011-12
Rose Prevezer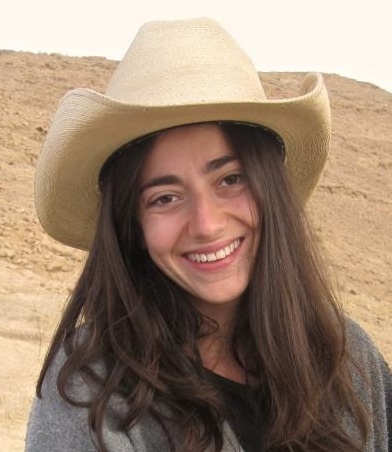 After a number of years spent working professionally in the arts, Rose Prevezer realized that she missed Jewish learning and the challenges of community work  "where every action is considered not just for the benefit of oneself but for the Community as a whole." This realization prompted Rose to quit her job, and move from London to Jerusalem.
Rose now spends her days learning at Pardes Institute of Jewish Studies, a co-educational institution where students study both classical Jewish texts and current Jewish issues. She has also become an important member of ATZUM's Task Force on Human Trafficking, giving presentations and helping to organize international demonstrations.
Next year, Rose is hoping to go to rabbinical school in the US. While there she hopes to further explore her commitment to social justice and community work as well as continue her work with ATZUM.
Lee Prop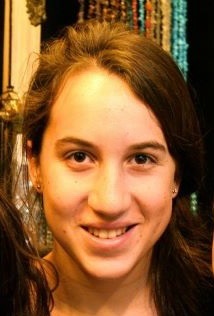 Lee Propp has chosen to participate in Young Judea's Shalem Program. In addition to living in Israel, Lee's gap year includes trips to Paris, Prague, Morocco, and Ethiopia.
Lee was particularly drawn to Shalem because of its strong focus on volunteering. She began her year working at Aleh, a center for severely disabled children and young adults.
Lee developed a particularly special connection with one of the children at Aleh. Even though she now volunteers at a soup kitchen, she continues to visit Aleh every Sunday to meet with the children. At Aleh, Sunday is now known as "the day that Lee comes to visit."
Becky Mizne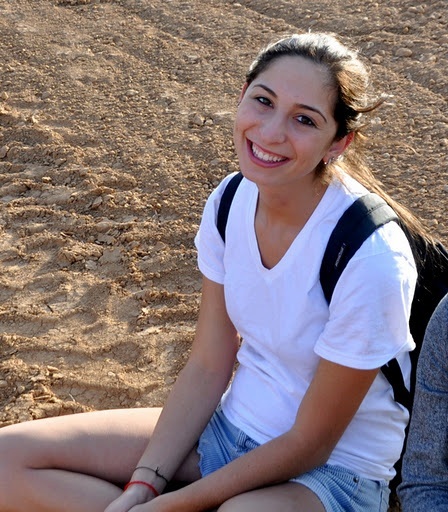 Becky Mizne calls her decision to spend a gap year in Israel "the best decision she's ever made." She is currently participating in Young Judea Year Course. While living in Bat Yam, she worked at Meir Shemen, making sandwiches for pre-school children whose families cannot always provide them with a lunch. She also took classes on Zionism, folk dancing, and Judaism through the arts.
Becky is now in Arad, where she spends most of her time volunteering at a daycare center and studying Hebrew. Soon she will be moving to Jerusalem where her studies will focus on the religious aspects of Judaism. She is also considering taking an Arabic course.
Natalie Slavat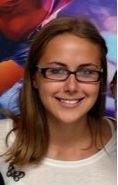 For Natalie Slavat, Israel used to be a place to come visit family. However, after participating in the March of the Living it became something more to her, and she was inspired to commit to a gap year in Israel. Natalie is participating in Aardvark Israel, a 9-month study and volunteer program. For the first semester, she lived in Tel-Aviv, where she took classes, such as Hebrew and Introduction to Service Learning. Natalie volunteered at a kindergarten for the children of foreign workers and at NATAL, a trauma center for victims of terror and war. Natalie used her knowledge of English and Hebrew to help the teachers and parents of the kindergarten communicate, and to update NATAL's website.
The second semester of her program has brought her to Jerusalem, where she continues to take Judaic Studies classes including Israeli Politics and Jewish Mysticism and Eternal Jerusalem. She has also begun to work with One Family Fund, an organization that assists families of victims of terror.
Aliza Berger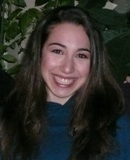 Aliza Berger has always dreamed of becoming a rabbi.  However, she understood in her senior year of college that she wasn't ready to begin her studies just yet. For her, a year in Israel was an essential step in her journey to becoming a community and spiritual leader.
Aliza is studying in Jerusalem at the Pardes Institute of Jewish Studies. Aliza also works with ATZUM's Survivors of Terror Project. She has been paired with a high school student whom she tutors in English.
Zoe Marks-Rowe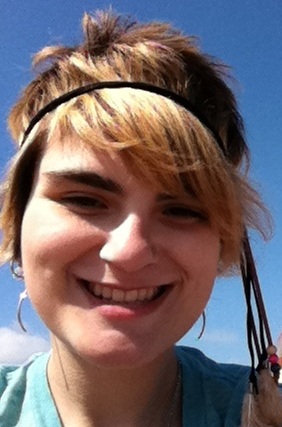 Although Zoe comes from a secular background, her grandmother encouraged her to come to Israel, follow her "spark" and forge a deeper connection with Judaism. "Through living here, I'm discovering Judaism in myself," Zoe remarked.
Zoe spent the first part of her year in Jerusalem volunteering as an English teacher and taking classes such as Hebrew and the History of Zionism. She now lives in Tel Aviv, where she works with Windows, an organization that helps Palestinian and Israeli children write and publish a magazine together.
Through her studies and volunteer work, Zoe feels that she is forming a strong connection to Israel. "As a volunteer and a student, I have a real glimpse of Israel's culture. I get to be an Israeli instead of just a tourist."