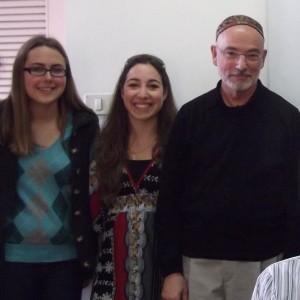 ATZUM is pleased to announce that we are now accepting applications for the Abe and Gert Nutkis Scholarship. The application deadline is March 15, 2014.
The application can be found here.
The Abe and Gert Nutkis Scholarship is intended to enable young adults to study and volunteer in Israel. The recipients will receive up to $5,000, which will assist them in studying in a co-educational institution, while volunteering a minimum of four hours a week, either with ATZUM or an organization approved by ATZUM. Priority will be given to applicants with financial need and those who have little or no previous experience in Israel.
Past recipients have lived in Tel Aviv, Jerusalem, and various other locations throughout Israel. Their courses have covered a wide range of topics from religion to art history. In addition, candidates are afforded the opportunity to learn Hebrew as well as experience and explore Israeli Society.
Current and past AGN recipients have found volunteer placements that allow them to give back to Israel in unique ways. For instance, current AGN recipient Tamee Albrecht is using her background in hydrology to volunteer with the Geological Survey of Israel. Tamee is working alongside research institutions and non-profits to support water sustainability and to help ensure that all Israelis have access to clean water. In what unique way will you give back during your year in Israel?
Start your application today for the 2014-15 academic year!