Task Force on Human Trafficking

Israel is a destination country for human trafficking. Each year, 2,500 women and children are smuggled into the country, sold to pimps and brothel owners, and forced to work in slave-like conditions. At every stage in the process, the victims are abused and exploited, suffering severe beatings, rape and starvation. Israel has made limited progress in the fight against human trafficking, but more can and must be done in the areas of prevention, protection, and prosecution.
The Task Force on Human Trafficking is a joint project of ATZUM and the Kabiri-Nevo-Keidar law firm. KNK handles a wide range of legal matters, including many human rights cases, and has offices in both Tel Aviv and Jerusalem. To learn more about the firm, visit the KNK website.
—————————————–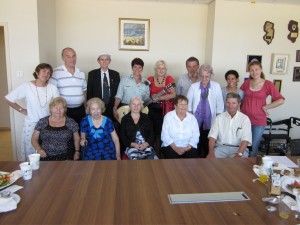 Israel is home to 31 surviving Hasiday Umot Olam (Righteous Among the Nations) and their families, who risked their lives to save Jews during the Shoah. ATZUM works to meet the basic needs of this heroic, elderly population and protect and improve the quality of life in their last years. Read More…
 —————————————–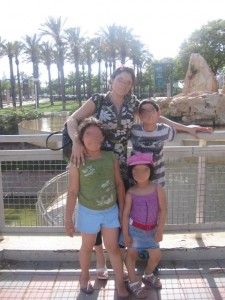 The Roberta Project for Survivors of Terror distributes funds directly to families whose lives have been irreparably shattered, particularly to those whose main provider was the victim. While we assist survivors of the most recent violence, ATZUM specifically works to also identify victims of terrorism from past attacks who are not receiving assistance, often having been overlooked by programs of assistance in lieu of more recent cases. Read More…
—————————————–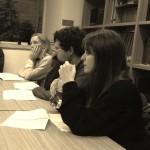 Beit Midrash TAKUM (Tikun u'Mishpat/restoring justice) is a ten-month, international service learning program integrating in-depth Jewish study with social activism. In the beit midrash, students access biblical, rabbinic and contemporary teachings to better understand religious, legal, or moral dilemmas embedded in classic Jewish narrative. TAKUM brings together individuals eager to engage in intensive partnered and group study of Jewish texts as a means of informing and directing their own serious activist efforts in their communities and/or on a global level.  Read More…

 —————————————–
Now under the auspices of the Joint Distribution Committee
Abrah is an intergenerational project in the Ethiopian community, bringing together Ethiopian youth and Ethiopian Prisoners of Zion. The project will embrace 12-18 Ethiopian 11th-12th graders to work in small teams/havrutot. These teams, with computers and video cameras, will interview the Prisoners of Zion, providing their elders with the satisfaction of permanently recorded accounts of their heroism, and providing their descendants with a deeper sense of pride in those elders' courage and sacrifice. Further, ATZUM will provide a framework for these meetings, building the background and skills for these encounters as well as creating a place to share experiences and ideas. Read More…