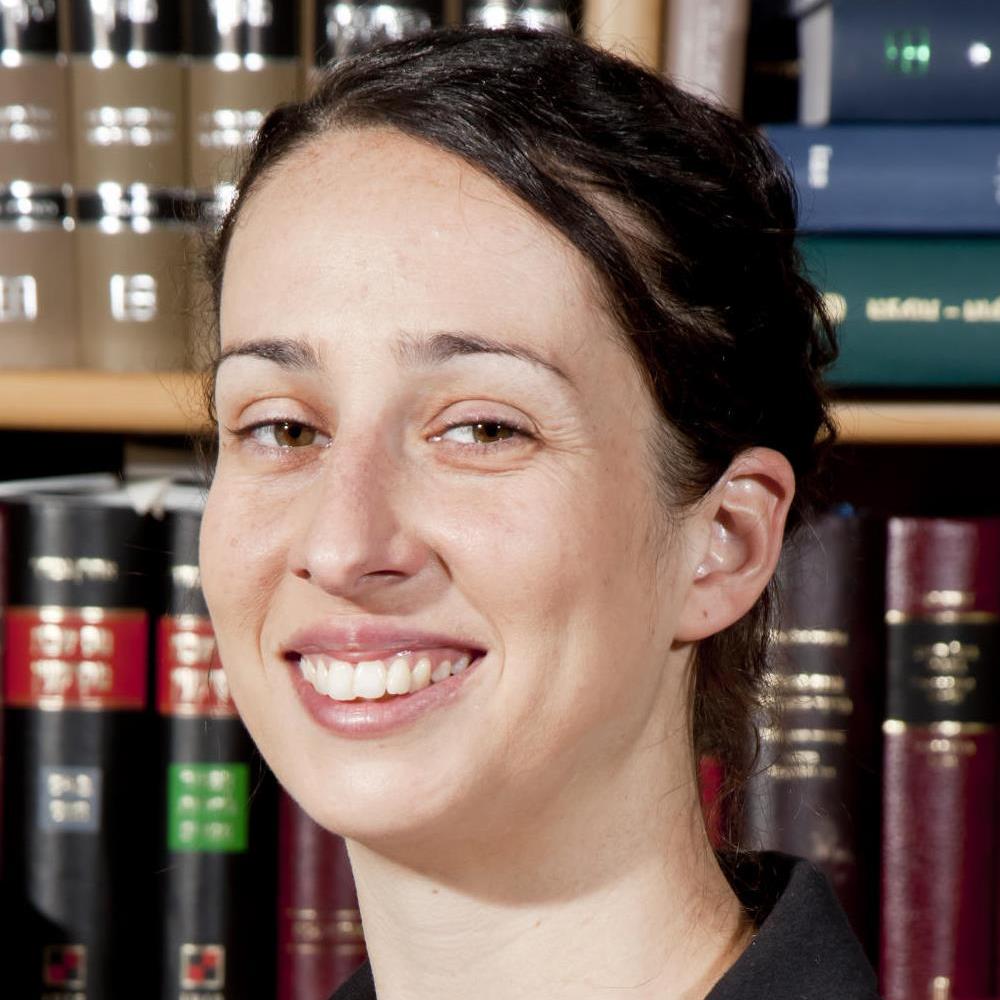 Yael Ben-Saadon
Adv. Yael Ben-Saadon is Co-Director of the Task Force on Human Trafficking and Prostitution. She did her internships in the Supreme Court with Deputy President Justice Elyakim Rubinstein, and at Kabiri-Nevo-Kedar-Blum specializing in civil, administrative and education law. Yael's professional experience includes work at NGO Tag Meir handling religious hate crimes and at the Jerusalem Municipality Welfare Department working with the psychiatrically ill and with at-risk youth. Yael holds L.L.B and BSW degrees from the Hebrew University of Jerusalem and is completing graduate studies in human rights law at the College of Management Academic Studies in Rishon LeZion as an Emile Zola fellow.
yaelmarom4@gmail.com
Nitzan Kahana
Adv. Nitzan Kahana is Co-Director of the Task Force on Human Trafficking and Prostitution. Nitzan's professional experience includes policy advocacy for an MK, and in the not-for-financial-profit public sector. She did her internship at the Economic Department of the Israeli State Attorney's Office where she was part of a team that won the Justice Ministry's Outstanding Team Award for 2014 and worked at Kabiri-Nevo-Kedar law firm specializing in administrative litigation. Nitzan holds an L.L.B degree from the Hebrew University where she participated in a student exchange program at the National University of Singapore. As a student, she was chairman of the Labor Party's student group, where she organized and headed many campaigns, including the campaign against the exclusion of women in Jerusalem.
nitzan.tfht@gmail.com

Levi Lauer
Levi Lauer is Founding Executive Director of ATZUM. His professional background includes Hillel Director at the University of Missouri; 18 years as Executive Director of the Pardes Institute of Jewish Studies; Dean of the Brandeis-Bardin Camp Institute; and Director of Rabbinic Enrichment at the Shalom Hartman Institute.
A pioneer educator and social activist, Levi's concern for making social justice a priority of Jewish devotion led him to found ATZUM in 2002 to address glaring injustices and bring assistance to Israelis disadvantaged by inadequate access to public and private protection.  Levi is a native of Cleveland, Ohio and has lived in Jerusalem since 1976 with his wife, Chaya, two daughters and four grandchildren. He served 11 years in a reserve, combat, artillery unit of the IDF.
lauer@netvision.net.il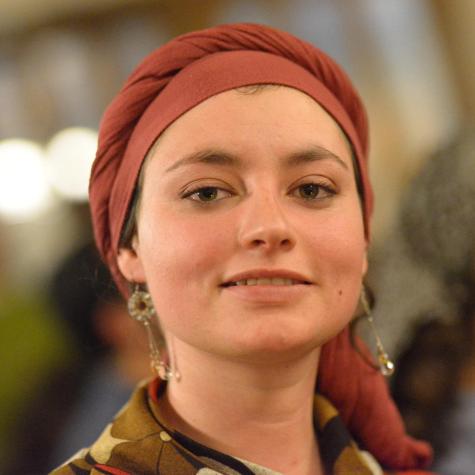 Tsila Lavi-Shalom
Tsila Lavi-Shalom is Coordinator of the Righteous Among the Nations Project and holds a BA in Art History from the Hebrew University of Jerusalem. Tsila established the project "Chain of Life" where she drew portraits of the fallen soldiers from Israel's 2014 Israel–Gaza conflict. She plans to create a similar project for Righteous Among the Nations drawing the portraits of heroic rescuers. Tsila was born in Tekoa where she currently resides with her husband.
tsila.l@gmail.com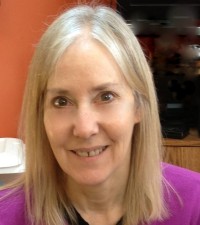 Phyllis Nutkis
Phyllis Nutkis is ATZUM's U.S. Office Representative. She currently works in fundraising and marketing for a nonprofit social service agency which serves low-income Jews in Chicago. She previously taught preschool and kindergarten. She has a B.A. in music education from the University of Wisconsin-Milwaukee and an M.S. in Jewish education from the Siegel College of Jewish Studies in Cleveland, Ohio. She is a native of New Jersey but has lived in the midwest for the past 40 years. She and her husband, Norman, have three married children and four grandchildren.
phyllis.nutkis@gmail.com
Avital Rosenberger-Seri
Adv. Avital Rosenberger-Seri is Director of ATZUM's Task Force on Human Trafficking and Prostitution. In her previous capacity as an attorney at Tel-Aviv law firm of Kabiri-Nevo-Keidar, Avital advised and aided the Task Force by participating in Knesset discussions, drafting Supreme Court petitions and organizing public education events, including the prize-winning, impactful "Women to Go" campaign. In addition to her work to help assure legal protection of prostituted women, Avital has been deeply involved with Holocaust survivors' rights and the Claims Conference where she served as Senior Professional Assistant to the Ombudsman. In 2007, Avital received her LL.B., and in 2015 her LL.M from the Hebrew University.
info@tfht.org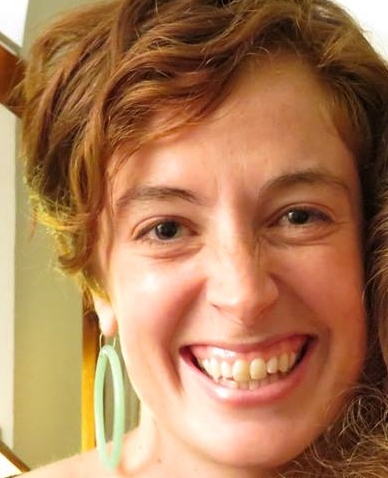 Kayla Rothman-Zecher
Kayla Rothman-Zecher is Co-ordinator of the AGN Fellows. She joined ATZUM in 2010, originally working on the Task Force on Human trafficking as a  Project Coordinator. Kayla's  focus is on Immigration and Human Rights which she began at the Hebrew Immigrant Aid Society (HIAS) in Washington, D.C., as an intern on immigration and refugee policy. Kayla studies law at the Academic College for Law and Business in Ramat Gan, with a focus on Human Rights law as well as Immigration and Refugee Law. She has clerked at the Harvard Immigration and Refugee Clinic (HIRC) in Boston and at the Center for Gender and Refugee Studies (CGRS) in San Francisco. Kayla is currently running the Refugee Status Determination Community Initiative in South Tel Aviv, Israel, where she assists the refugee communities in Israel to submit their claims for asylum. Kayla is a native of Pennsylvania and has lived in Israel since 2003. She served 2 years in an intelligence unit in the IDF.
kaylanz@gmail.com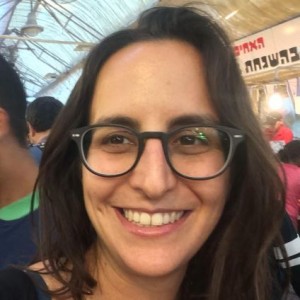 Reuma Schlesinger
Reuma Schlesinger coordinates the lobbying, research and information efforts for ATZUM's Task Force on Human Trafficking. Reuma's professional background includes work in the Israeli Knesset and third sector organizations promoting human rights and society. She also volunteers at Koach La Ovdim – Democratic Workers' Organization and is active in feminist and other social frameworks. Reuma has a Bachelor of Arts in economics, philosophy and political science (PPE) and an MA in Political Science from the Hebrew University of Jerusalem.
reuma.atzum@gmail.com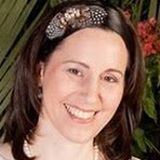 Sara Wenger
Sara Wenger is ATZUM's Director of Administration. Her professional background includes work in the high-tech industry as well as administration and conference coordination. Sara holds a Bachelor of Arts degree from the University of British Columbia and also studied at the Hebrew University of Jerusalem.  Sara is a native of Vancouver, Canada and has lived in Israel since 1996 with her husband and children.
sara.atzum@gmail.com

Joe Ratzersdorfer
Assistant Director
joeratzer@gmail.com
We also pay tribute to Ellen Singer, Director of ATZUM's US Office for 11 years. Ellen passed away in June 2013, but her contribution to ATZUM and her commitment to making the world a better place will long be remembered.