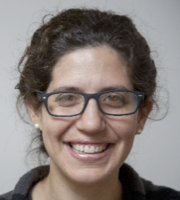 Shoshana Cohen
Shoshana Cohen, a native of Los Angeles, is Co-Director of TAKUM – a beit midrash for social justice activists, a joint project of ATZUM and Yeshivat Talpiot.  In addition to founding Yeshivat Talpiot, an egalitarian yeshiva for Israelis in Jerusalem, Shoshana also teaches Midrash, Talmud and Gender Studies at the Conservative Yeshiva.  She serves as a United Synagogue scholar-in-residence in cities across the US and was on the founding faculty of Yeshivat Hadar in NY.  Shoshana was a fellow at the Hartman Institute's Seder Nashim Beit Midrash for Gender and Judaism where she also completed the Melamdim Educator's program alongside graduate studies at Hebrew University. Shoshana is a graduate of the Advanced Talmud Institute at Matan with a B.A in Near Eastern and Judaic Studies from Brandeis University. She is currently pursuing semikha. 
cohenshoshana@gmail.com
Levana Dorum
Levana Dorum is Coordinator of the Righteous Among the Nations Project. Her educational  background includes a degree in biology  from Moscow State University and  a masters degree in social sciences from the Hebrew University of Jerusalem. Levana's additional field of interest is the study of pastoral care for the elderly. Levana was born in Moscow and made aliya in 2009. She lives in Jerusalem with her husband and son.
levana.atzum@gmail.com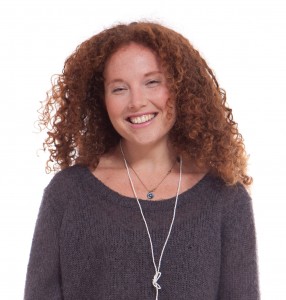 Tamar Hatzir
Tamar Hatzir is Coordinator of the Roberta Project for Survivors of Terror and holds a Bachelors of Social Work from Sapir College in Sderot. Her professional background includes therapeutic work with girls at risk; directing dialogue groups addressing Jewish-Arab relations and tensions and youth leadership groups seeking policy change vis-a-vis lesser abled persons;  and vocational rehabilitation of people with physical and mental disabilities. Tamar served 2 years as a sergeant in the Educational Corps of the IDF. Tamar was born in Jerusalem where she currently resides.
tamar.atzum@gmail.com
 
Rebecca Hughes
Rebecca Hughes is Project Assistant for ATZUM's Task Force on Human Trafficking. She received her B.A. in Women's and Gender Studies from Brandeis University in 2008, and moved to Israel soon afterwards. In addition to her work with the Task Force, Rebecca volunteers with Levinsky's Mobile Clinic for people in prostitution and with the Jerusalem Rape Crisis Center. Rebecca grew up in Maine and currently resides in Tel Aviv.
rebecca.atzum@gmail.com

Michal Leibel
Michal Leibel is Project Coordinator for the Task Force on Human Trafficking.  A former associate at Kabiri-Nevo-Keidar law firm, Michal  earned a combined LLB and BA from the Hebrew University of Jerusalem, as part of the Amirim Program for Outstanding Students in the Humanities and an LLM from University College London (UCL). Michal brings to the Task Force extensive professional experience in human rights work and and legal practice. She is also an undergraduate consultant at the Faculty of Law at the Hebrew University of Jerusalem.
michal.atzum@gmail.com

Levi Lauer
Levi Lauer is Founding Executive Director of ATZUM. His professional background includes Hillel Director at the University of Missouri; 18 years as Executive Director of the Pardes Institute of Jewish Studies; Dean of the Brandeis-Bardin Camp Institute; and Director of Rabbinic Enrichment at the Shalom Hartman Institute. 
A pioneer educator and social activist, Levi's concern for making social justice a priority of Jewish devotion led him to found ATZUM in 2002 to address glaring injustices and bring assistance to Israelis disadvantaged by inadequate access to public and private protection.  Levi is a native of Cleveland, Ohio and has lived in Jerusalem since 1976 with his wife, Chaya, two daughters and four grandchildren. He served 11 years in a reserve, combat, artillery unit of the IDF.  
lauer@netvision.net.il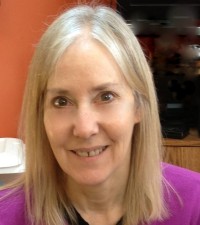 Phyllis Nutkis
Phyllis Nutkis is ATZUM's U.S. Office Representative. She currently works in fundraising and marketing for a nonprofit social service agency which serves low-income Jews in Chicago. She previously taught preschool and kindergarten. She has a B.A. in music education from the University of Wisconsin-Milwaukee and an M.S. in Jewish education from the Siegel College of Jewish Studies in Cleveland, Ohio. She is a native of New Jersey but has lived in the midwest for the past 40 years. She and her husband, Norman, have three married children and four grandchildren. 
phyllis.nutkis@gmail.com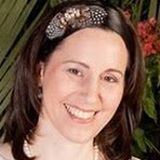 Sara Wenger
Sara Wenger is ATZUM's Director of Administration. Her professional background includes work in the high-tech industry as well as administration and conference coordination. Sara holds a Bachelor of Arts degree from the University of British Columbia and also studied at the Hebrew University of Jerusalem.  Sara is a native of Vancouver, Canada and has lived in Israel since 1996 with her husband, four children and two grandchildren.
sara.atzum@gmail.com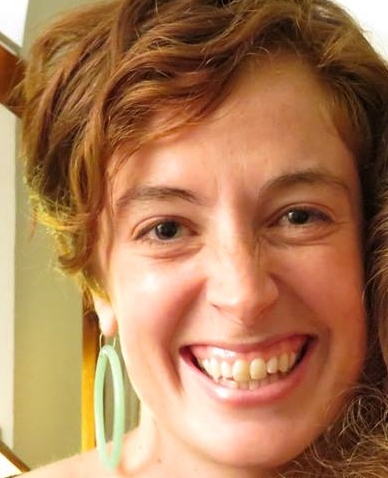 Kayla Rothman-Zecher
Kayla Rothman-Zecher is the Co-Director of Beit Midrash TAKUM. She joined ATZUM in 2010, originally working on the Task Force on Human trafficking as a  Project Coordinator. Kayla's  focus is on Immigration and Human Rights which she began at the Hebrew Immigrant Aid Society (HIAS) in Washington, D.C., as an intern on immigration and refugee policy. Kayla studies law at the Academic College for Law and Business in Ramat Gan, with a focus on Human Rights law as well as Immigration and Refugee Law. She has clerked at the Harvard Immigration and Refugee Clinic (HIRC) in Boston and at the Center for Gender and Refugee Studies (CGRS) in San Francisco. Kayla is currently running the Refugee Status Determination Community Initiative in South Tel Aviv, Israel, where she assists the refugee communities in Israel to submit their claims for asylum. Kayla is a native of Pennsylvania and has lived in Israel since 2003. She served 2 years in an intelligence unit in the IDF.
kaylanz@gmail.com

Joe Ratzersdorfer
Assistant Director
joeratzer@gmail.com
We also pay tribute to Ellen Singer, Director of ATZUM's US Office for 11 years. Ellen passed away in June 2013, but her contribution to ATZUM and her commitment to making the world a better place will long be remembered.