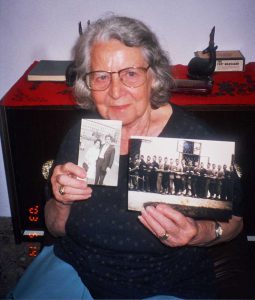 During the Shoah, Orna, together with her sisters Olga (1922-2006) and Malvina (1926-2010) and mother, saved more than 25 Jewish men from a work camp in Hungary by finding them hiding places and providing them with food. Thus, she brought life to countless, future, Jewish generations. We are privileged to have extended assistance to her for the past 16 years and to have accompanied her to her place of burial.
May her memory be for a blessing for all Israel and all humankind.
You can read more about the Csizmadia sisters here.