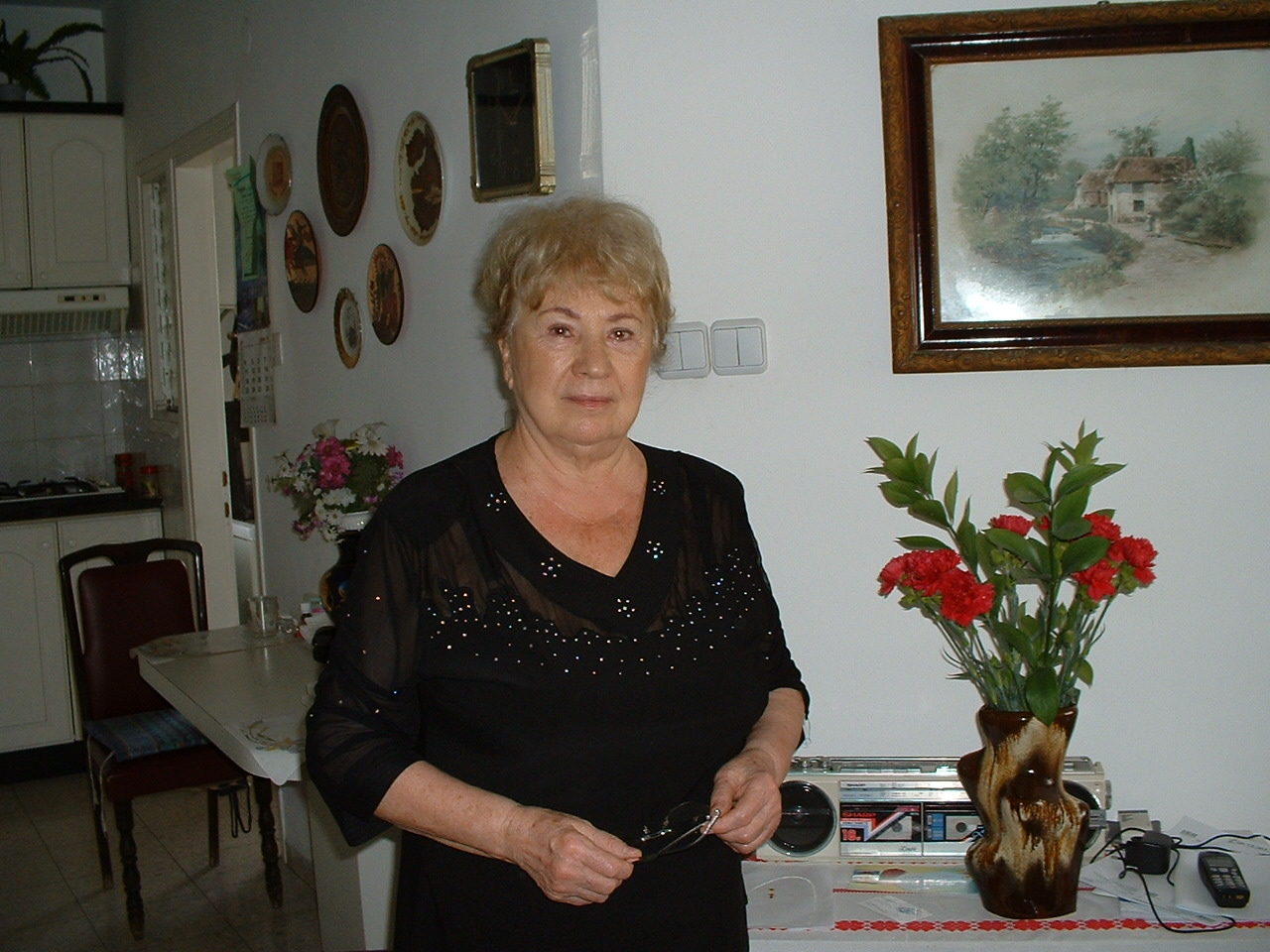 BARANEK, Modesta (1928 – ?)
Modesta Jadlina and her parents, Jan and Marianna, lived on a farm in the village of Okrzeja in the Lublin district. In May 1943, 15-year-old Modesta chanced to meet Chaim Baranek, a Jew who had escaped with a group of forced laborers from the nearbly Wola Okrzyska estate, which was under German administration. Baranek calmed the frightened girl and asked her for help. For a short time, Modesta supplied Baranek with food, clothing and washing supplies in his forest hideout, without the knowledge of her family. Later, after the couple had fallen in love, Modesta revealed the secret to her mother. The latter reacted with understanding and allowed Baranek to come to the house to wash and occasionally even to sleep.
Modesta and her family were constantly harassed by collaborators and armed nationalist groups, who suspected them of assisting Jews. It was only Modesta's astuteness in camouflaging her activities and keeping Baranek out of sight of strangers that ensured that the two of them survived until the liberation. After the war, Modesta decided to convert to Judaism. She married Baranek and the couple moved to Israel.
On February 24, 1988, Yad Vashem recognized Modesta Baranek-Jadlina and her parents Marianna Jadlina and Jan Jadlina, as Righteous Among the Nations.
(Excerpt from "The Encyclopedia of the Righteous Among the Nations", Poland, Yad Vashem Press,  p. 73-74)